Career
Hirsch began acting in the late 1990s, appearing in many minor roles on television shows or made-for-television films, including Kindred: the Embraced, 3rd Rock from the Sun, Sabrina, the Teenage Witch and NYPD Blue. He made his film debut with the 2002 drama, The Dangerous Lives of Altar Boys, where he starred opposite Kieran Culkin in the story of two Catholic school boys. His next role was in the prep school drama, The Emperor's Club, which was released later in 2002. Both films received generally positive reviews, but performed only moderately at the box office.
Hirsch was subsequently cast opposite Elisha Cuthbert in the 2004 teen comedy, The Girl Next Door, and as a result gained renown among teenage audiences. The Mudge Boy, an independent film that he had starred in before making Girl Next Door, was given a limited release in the summer of 2004. Hirsch next appeared in Imaginary Heroes, a drama about a dysfunctional family, which received a limited release in February 2005 but failed to reach a wider audience, despite mostly positive reviews.
In 2005, Hirsch starred in Lords of Dogtown; the film, about a number of well-known skaters of the 1970s, was released on June 3, 2005, but it ultimately performed poorly at the box office.Hirsch's next role is in Alpha Dog, a dark drama about drug dealer Jesse James Hollywood; the film was shot in 2004 and was released on January 12, 2007. Hirsch consulted with Jesse James Hollywood's real life father before playing the role, and has said that he felt "pretty afraid in my bones most of the time" while filming because of the film's raw characters and dialogue.
Hirsch will next play adventurer Christopher McCandless in the Sean Penn-directed drama Into the Wild and star in the lead role of Speed Racer (2008).
Source: Wikipedia.org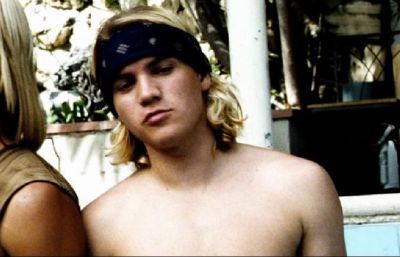 At a Glance
Date of Birth: 13 March 1985

Education: He attended the The Hamilton Academy of Music and The Performing Arts in Los Angeles.
Family History: His sister, Jennifer Bolduc, is an artist/mother and is married to Samuel Bolduc, a composer/teacher.
His father, David Hirsch, is a manager/producer and his mother, Margaret Davenport, is an artist/teacher.
Astrological Sign: